2018 Block Island Trip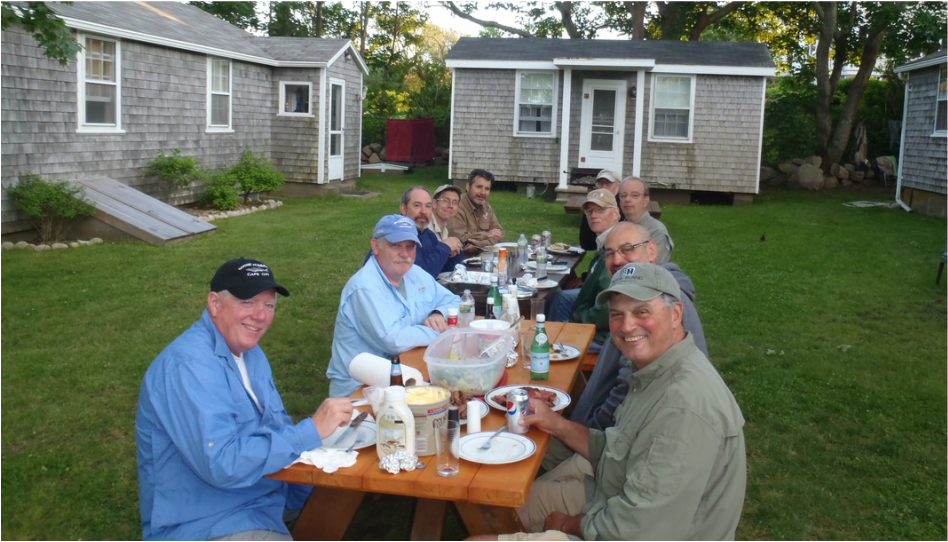 Trip Information Location:
Block Island is located off the coast of Rhode Island
Date:
June 9th – June 16th
Trip Coordinator:
Paul Reithmeier (paulr21@optonline.net)
To Attend this trip:
Email or call trip coordinator ASAP.
Meeting Location:
Carpool up to Pt Judith on Saturday morning to catch the 9:00 am ferry over to Block Island. We take the cars over on the ferry to use for transportation between the beaches and our cabins.
Quarry:
Striped Bass, Blue fish
Shore Access:
Walking along the beaches at night. We only wade into the surf up to our ankles to get past the shore waves.
Suggested Equipment:
9 foot, 8 weight or 9 weight, floating or intermediate sinking lines are recommended. leaders should be 7 - 9 foot leader at least 12 to 16 LB.
State / Local Requirements:
NYS fishing license with saltwater permit is acceptable to fish on RI beaches. Rhode Island salt water license is $10.00.
Recommended Fly Patterns:
Ray's Fly , Rhody Flatwing, Gurglers of different colors and sand eel patterns.
Accommodations:
Twin Maples Cabins. Each cabin has a full kitchen and bathroom. Linens are not furnished. Everyone should bring bath towels and linens for a single bed or a sleeping bag to put on the bed instead of purchasing linens. Renting these cabins allows our party to come and go whenever we need to without disturbing anyone. There are hoses at the cabins to rinse off your equipment each night after fishing.
Meals:
We bring up all the necessary cooking supplies to make breakfast, lunches and dinners at the cabins.
Miscellaneous Information:
Please be advised that weather conditions affect the striper migration in the spring. We book this trip six months in advance. All spots for this trip are filled as much as possible in advance. There may be days where the weather does not permit fishing at all. We do not recommend fishing during periods of high wind and lightning.
We fish on the beaches around the Island at night. It is recommended that everyone brings along a headlamp with a green or red light. We fish in groups, no one fishes alone. Each group fishes for as long as they are comfortable with. The terrain on some beaches are sandy and some beaches have cobble rocks. There are easy access points and some which require more walking to reach.
Raingear is recommended for those evenings when it rains. Stripers love the rainy cloudy weather.
Cell phone reception can be spotty on Block Island. We share cell phone numbers to try to stay in contact with each other.
​
There are charter boats available on the island if anyone wishes to go fishing during the day. Charter trips should be made in advance. There is a public library in the small town with free wifi and internet service.
Other useful links:
​
Pt Judith Ferry:
http://www.blockislandferry.com/schedule/ptjudithschedule/
Block Island Chamber of Commerce:
http://www.blockislandchamber.com/
Block Island Fly Shop:
http://www.sandypointco.com/