Connetquot River Trip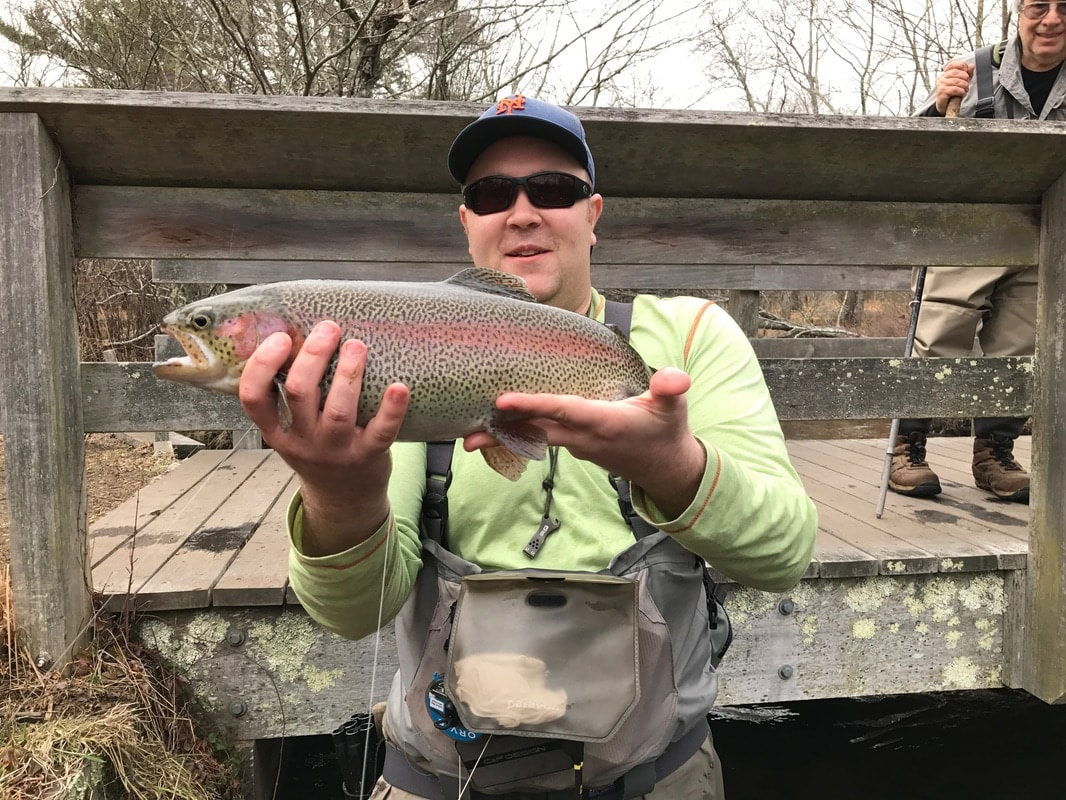 Trip InformationWaders or hip boots are fine, but no felt soles are allowed as per the park's regulations.Location:

Connetquot River

Date:

February 18th 2018

Trip Coordinator:

Bruce Seiden (

Bruce_Seiden@verizon.net

) Telephone ‭201-452-0973‬

To Attend this trip:

Email or call trip coordinator ASAP. Due to the limited space / beats on the Connetquot, last year we had to turn people away. This will likely be the case again this year.

Priority will be given to EJTU chapter members who have accumulated "Points" from volunteering for the chapter over the past year. Please no last minute donations or volunteering in an attempt to attend the trip. A spot on this trip is intended to be a thank you to active members who have volunteered and supported EJTU's mission over the past year. More information about how to accumulate points can be found

here.

Any spots on the trip that are not filled by members with points will be given to EJTU chapter members that have not accumulated points on a first come / first serve basis.

After submitting your request to attend this trip, the Coordinator will be in contact with you to let you know whether you have a spot on the trip or not. If you do have a spot on the trip the Coordinator will let you know where to send the $50.00 fee. Those selected to attend the trip must mail the $50.00 fee to the trip coordinator and no refund will be given due to inclement weather (cold, rain snow etc).

Trip Cost:

$50.00 total per person to fish both sessions 8AM to 4PM.

River(s)/Stream(s):

Connetquot River

Meeting Location:

Connetquot River State Park

3525 Sunrise Hwy, Oakdale, NY 11769Meetup Time: 7:45 AMQuarry:

Rainbow Trout, Brown Trout, Brook Trout

​

River Access:

Wading

River Map:

See Below or Download

Here

.

Degree of Difficulty:

Varies depending on area and pool. Easy to Moderate.

Suggested Equipment:

8 1/2 or 9 foot, 5 weight or 4 weight, leaders vary depending on dries/wet/nymphs. 9-12 foot leader 4x-6x. Tippet-what you are comfortable with.

State / Local Requirements:

New York State fishing license. License can be purchased

here

.

Accommodations:

NA. This is a day trip.

Meals:

Everyone is on their own. If you intend to stay within the park, you should plan on bringing lunch snacks and drinks.

Miscellaneous Information:

More information about the park can be found

here

.

Please remember to dress appropriately for cold weather.

Studded wading boots and a wading staff are recommended as well.

​​