Spring Creek - Fisherman's Paradise Trip 2018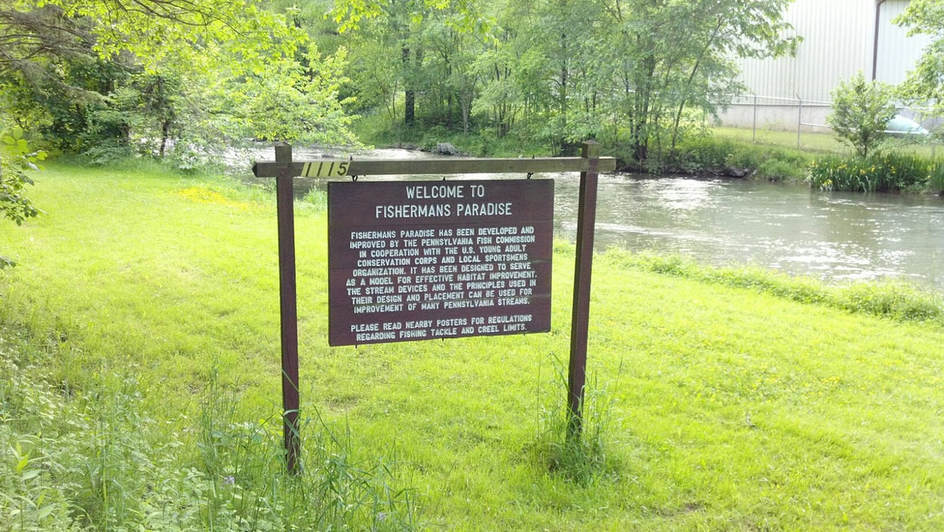 Trip InformationLocation:
Spring Creek - Fisherman's Paradise, Bellefonte, PA
Date:
Weekend of May 19th – May 20th
Trip Coordinator:
Chris Henrickson
c.henrickson@icloud.com
347.581.6361
To Attend this trip:
Email or call trip coordinator ASAP.
River(s)/Stream(s):
Spring Creek - Fisherman's Paradise. Bald Eagle Creek is nearby
Meeting Location:
TBD - Friday in Bellefonte, PA
Quarry:
Mostly wild brown trout with the occasional wild rainbow trout
River Access:
Wading
Degree of Difficulty:
Varies depending on area and pool.
Suggested Equipment:
9 foot, 5 weight, leaders vary depending on dries/wet/nymphs. 9-12 foot leader 4x-6x. Tippet-what you are comfortable with.
State / Local Requirements:
Pennsylvania fishing license. Catch and Release only.
Recommended Fly Patterns:
Dries, Nymphs and Emergers that imitate BWOS, Caddis, Sulphurs, Light Cahills, Midges.
Nearby Fly Shops:
​
Flyfisher's Paradise (
http://www.flyfishersparadise.com/
)
2603 E College Ave, State College, PA 16801 (814) 234-4189
TCO Fly Shop (
http://www.tcoflyfishing.com/
)
2030 East College Ave, State College, PA 16801
(814) 689-3654
Accommodations:
Most are planning on staying at the Econo Lodge in Bellefonte nearby the Fisherman's Paradise Stretch. Please call and make your own reservations.
Bellfonte Econolodge
3482 Benner Pike, Bellefonte, PA 16823
​(814) 355-5561
​There are a variety of higher end hotels located nearby in both Bellefonte and State College, if anyone would prefer different accomodations.
Meals:
Everyone is on their own. We likely try to coordinate a group dinner on Saturday night.
Miscellaneous Information:
Studded wading boots and a wading staff are highly recommended.
Strong insect repellent may be necessary, especially for ticks.
Sun block and raingear are also recommended.
If projected weather conditions deteriorate prior to the trip the trip coordinator may send out an email cancelling the trip.
Cell phone reception can be spotty.
Spring Creek River Map
Spring Creek Fishing Report
Spring Creek Hatch Chart