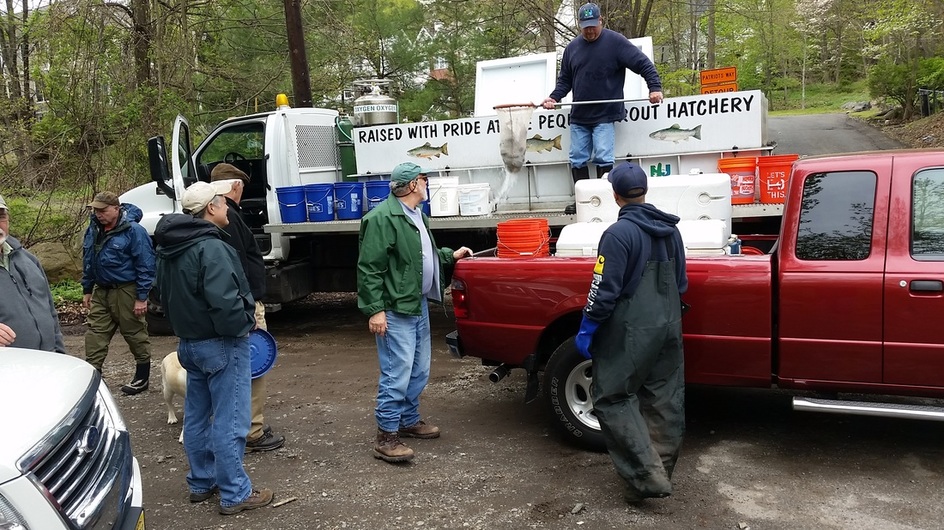 Trout StockingState Stocking - Spring 2017

Once again East Jersey Trout Unlimited we will be helping the state stock the mighty Ramapo river with rainbow trout. EJTU uses a small boat and floats down the mighty Ramapo to help spread out fish supplied by the state.

Please meet us at Glen Gray Road at 9:30 AM, for a quick cup of joe and a little story telling while we wait for the hatchery truck to arrive.

Stocking for 2017 will begin on Thursday April 13th and will conclude on Thursday May 25th. Please contact

Rich Malizia

if you are available to help out.

EJTU Stocking - 2017

Each year East Jersey Trout Unlimited purchases trout from a private hatchery and supplements the State's fall stocking efforts on the Ramapo every year. The intent is that these fish stocked by EJTU will winter over and help provide fishing opportunities throughout the entire year.

Dates will be provided when they are available.