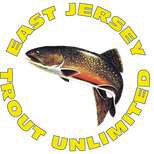 ​WELCOME
Protecting Northeastern NJ's Waters Since 1971
---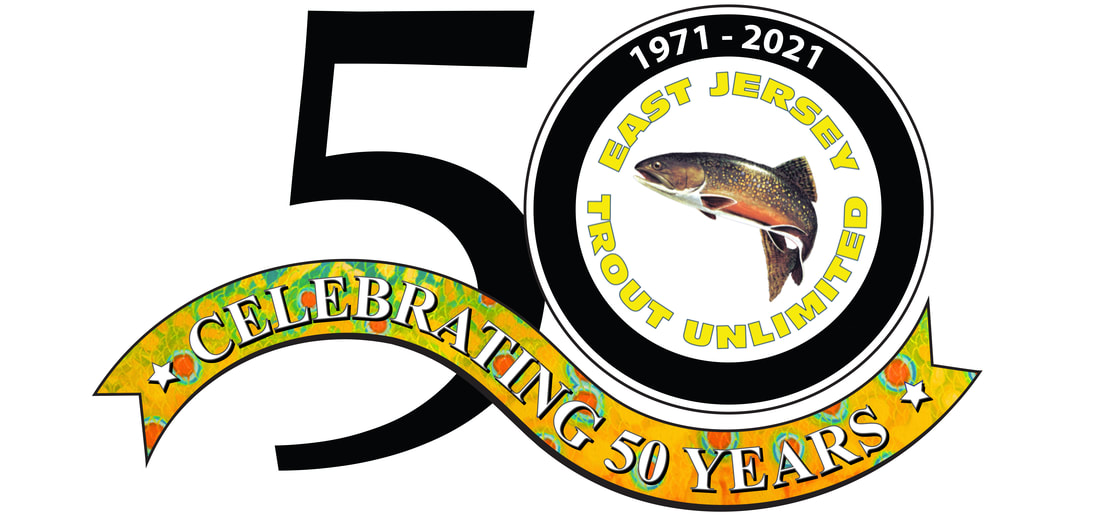 East Jersey Trout Unlimited's Wild and Native Brook Trout Conservation Work Profiled on "Trout" Magazine Weblog. Article authored by President and CEO of Trout Unlimited Chris Wood. Go Check it Out!https://www.tu.org/magazine/
About East Jersey Trout Unlimited

​

East Jersey Trout Unlimited (EJTU) is a community of more than 700 anglers in the greater northeastern New Jersey region who are dedicated to cold water conservation and the stewardship of our local watersheds. Our members work to protect, reconnect, restore and sustain trout habitat for anglers today and for the next generations of sportsmen and women who value the relationship between clean, healthy waterways and sustainable fishing..

As a grass-roots organization, EJTU is primarily engaged in a number of conservation initiatives and restoration projects on our local rivers. But our chapter is also involved in educational outreach and regular coordination with state and local authorities, as well as many other regional environmental organizations to assist in a wide range of conservation efforts.

Join us today! In addition to a commitment to conservation, our members also benefit from the company and friendship of like-minded anglers. Our chapter holds monthly meetings and hosts regular fishing trips and gatherings where novice and accomplished anglers alike come together to share their knowledge and learn best practices for fishing cold, clean and sustainable waters. If you are a new member, please visit our

New Member Page

to learn more about our chapter.

Join Us
​
At a cost of $17.50 an introductory membership is a tremendous value. Clicking the Trout Unlimited logo below will bring you to Trout Unlimited's national membership web page. Request to be assigned to our chapter "East Jersey Chapter - 091"
Support EJTU!

Please help us conserve, protect and restore Eastern New Jersey's coldwater fisheries and their watersheds by donating to East Jersey Trout Unlimited. Any size donation is welcome and can be made easily though the Paypal link below. Credit cards are also gladly accepted.

​Amazon will donate to East Jersey Trout Unlimited through the Amazon Smile Program every time you shop. This program is a simple way to support our chapter and it costs you nothing. Please click on the link below to get started.

Stay Informed - Subscribe To EJTU Emails

EJTU News And Announcements

EJTU's Next Chapter Meeting:

EJTU's next meeting will in doors on November 10th 2021. Doors open at 7:00 PM and meeting starts at 7:30.

​Per CDC guidelines masks must be always worn completely on, at all times, covering both nose and mouth - no exceptions. Full vaccination against COVID-19 is strongly encouraged for all attendees.

EJTU member Joe Fusco will give a presentation on Alaska. Joe will discuss how to plan an inexpensive fishing trip to Alaska. Making travel plans from what to bring, airfare, motorhome rental, food and supplies. He will discuss fishing techniques on how to salmon and trout fish in AK, as well as equipment and flies to choose. There will be a discussion on a number of different places to fish. Joe will talk about fly-out opportunities as well as Charter Boat fishing for Halibut and other bottom species.

EJTU's Next Fly Fishing Trip:

Connetquot River - February 2022. Check Back Soon For More Info

​Other EJTU Happenings:


EJTU Booth at the Edison Show

EJTU will once again have a booth at the Edison Fly Fishing Show on January 28th, 29th and 30th. Check back soon for more info.

EJTU's 2022 Banquet


Mark your calendars for our annual Banquet at Biagio's in Paramus on March 26th. More information is available

Here.What is EJTU's Diversity Initiative?



In short: we're trying to expand our chapter's membership to better reflect the angling public – to be more diverse. The broader and more diverse our membership is, the stronger it is, and the more we can do to protect our cool, clean, fishable waters. That's why we need to get the word out to as many people as possible. Check out our new

EJTU Diversity Initiative Page

to learn about all the great things we have planned!

Download the latest issue of EJTU's monthly Newsletter

"Riffles" here!